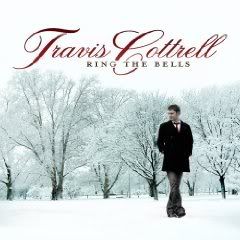 When I was in college, I would break out my cassette (YES. CASSETTE. AMEN.) of Amy Grant's A Christmas Album just as soon as Halloween was over. It was my Official Soundtrack during November and December road trips, and "Heirlooms" was always a sure-fire recipe for Tender Introspection since I was a terribly sophisticated nineteen year-old and all.
A nineteen year-old driving a Buick Regal that would sputter to a dead stop if the accelerator wasn't pressed at all times, and yes, that includes at red lights and stop signs.
Anyway, my point is that Amy Grant's first Christmas CD is the gold standard of Christmas albums for me. Other Christmas albums have joined her in my Christmas music hall-o-fame over the years – like Harry Connick Jr.'s and James Taylor's, for instance – but I'm a pretty discriminating Christmas music listener. I want worship and reverence and fun wrapped up in one musical package, and I don't want want a hint of corny in the mix. But other than that I'm not picky at ALL.
Ahem.
Last year, not too long after Melanie and I dragged Travis Cottrell into the vortex of our lives by obsessing over his wife's jeans, he mentioned that he was about to start working on a Christmas album. He also mentioned that his producer was going to be Brown Bannister, a name I immediately knew because I'd seen it printed on the top, right-hand corner of every piece of Amy Grant sheet music I tried to play on the piano when I was a teenager. Since I knew that Brown Bannister produced Amy Grant's Christmas albums, I figured that Travis' Christmas CD was bound to turn out pretty well.
However, I had no idea that when I heard Travis' Christmas CD for the first time, I would get all teary-eyed and fan my face and feel so unbelievably proud of our friend. The CD is absolutely, positively, completely, stunningly beautiful. Christmas music perfection. We've been listening to it in our house since Labor Day (YES. LABOR DAY.), and on at least four different occasions David and I have had in-depth conversations about how great it is. Every single day the five year-old gets in the car when I pick him up from kindergarten and asks if he can hear "Frosty." Every single morning I have some church with my iPod when I listen to "In The First Light." It is, plain and simple, a wonderful CD.
Ring the Bells will be released next Tuesday, October 7, and there's no question that you're going to want to add it to your Christmas music collection. But if you'd like to try to win one of ten autographed copies of the CD before it's released, then here's what you need to do:
1. Leave a comment telling me your favorite Christmas song.

2. Pause and think for a moment about how this is pretty much the EASIEST GIVEAWAY EVER.
I'll close this giveaway next Monday and announce the winners next Tuesday.
And just FYI: Travis is so stinkin' humble and self-deprecating about this whole Christmas CD thing that it's sort of unbelievable. In fact, we have debated for weeks about how many comments this giveaway will generate, and I have contended that we're gonna hit the hundreds. Travis' official prediction is 46.
I have a feeling y'all are going to prove him oh-so-wrong.
Make it a merry one, internets.
This giveaway is now closed.