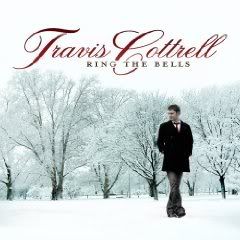 Have I mentioned that Travis Cottrell has a new Christmas CD out today? And that I enjoy his new Christmas CD very much?
Well apparently I'm not the only person who loves this CD. Because this morning there was a rave review in CCM Magazine. I mean, "Goosebump-Inducing Holiday Record of the Year"? That's some high praise, my friends.
And look who's Mr. Number-Four-on-iTunes-Holiday-Downloads:
FANCY!
So needless to say, I'm oh-so-happy to be able to share this CD with ten of you.
Here are our winners!
52 – Cyndi
58 – amykay
162 – Marie – no blog – yahoo email
190 – Jesica
369 – Britt – no blog – yahoo email
443 – Jessica
699 – Lindsay
755 – Kelly
814 – Rebekah
931 – Joyce – no blog – cox email
Congratulations, winners! Just send me an email with your mailing address (please write "Giveaway Winner" in the subject line), and the CD will be on its way to you ASAP.
If you didn't win, you can certainly download a copy of your very own, oh yes you can.
Thanks so much, everybody, for your tremendous response to this giveaway!