So I spent a chunk of the day writing this long, reflective post about 2009. And I'm really glad I wrote it, because "remembering" has been a little bit of a theme in 2009. But the more I read over what I wrote, the more I think it's one of those posts I need to keep close to my heart. It might be a wee bit thoughtful for a blog where the focus is usually on reality television and bacon.
However.
Writing the post made me think about a whole bunch of fun stuff that happened this past year. Here are a few of my favorite moments of 2009.
January – Travis recorded a live CD in Woodstock, Georgia. David and I drove over for it, and Melanie was there, too. Before the concert Rich snapped a picture of Travis, Melanie and me that I absolutely adore, mainly because it makes it look like Melanie's about to go live on the local news.
I cannot tell you how much I love those two people and their families. So many fun memories with them in 2009.
February – Alex and I went to Memphis for my sister-in-law Janie's 40th birthday party. I developed a huge crush on the centerpieces on Janie's mama's dining room table. I also got to meet Emma Kate's orange chairs for the very first time. It was love at first sight.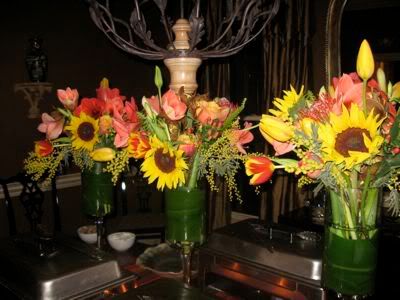 March – I made a quick trip to Nashville to watch State's NCAA tourney game with Sister, and I got to see my friends Angie, Annie and Angela while I was there. I don't know when I've ever had so many meaningful conversations packed into 24 hours. I cried the whole way home. So grateful.
Also: Alex turned 6!
April – Melanie and I went to New Orleans for Living Proof Live and were alternately terrified and fascinated when we spent a solid hour waiting for pizza inside a Domino's that was filled with such an eclectic array of VERY VOCAL people that I was certain we were being filmed by some sort of hidden camera. I returned home to find that Star Wars action figures had taken over my house. They have yet to surrender.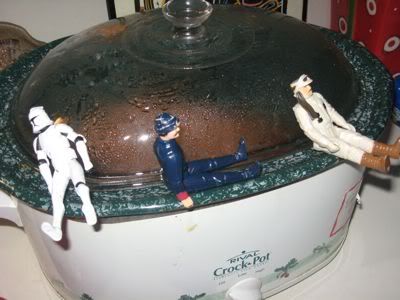 May – Alex's last day of school was one of my most treasured "mama moments" to date. His teacher called each student to the front of the room, and then she looked each child straight in the eyes and told him or her what she loved about them. She prayed for the group when she was finished, and I cannot tell you how encouraging it was for the kids and for the parents. She spoke Truth into each one of their lives. I will never forget it.
June – I went to Oklahoma to see Melanie, Shannon and Ree. Mel rode A Horse Named Cheese while Shannon and I tried to figure out how to respond to a cantankerous cow. Ree made garlic bread and angels sang. It was one of the most fun trips of my whole life. We even got to see Kelly, Harper and Judy on the way home. THE INTERNET IS A WONDER.
July – We swam and swam and swam and swam. We made two separate trips to the beach and had loads of family fun – not to mention approximately 4,892 trips up and down water slides. Alex decided that "Oh, picklenuts" was his new favorite phrase. It made me laugh.
August – Alex started back to school, I got re-adjusted to a schedule that involves, you know, WORK, and the rest is sort of a blur. I'm sure I cooked some things and watched some TV and talked to some people. But that's about as much as I can remember.
September – Alex's buddy C came to visit from Texas, and oh, what a happy day it was – we had all missed him so much. We went to Memphis for Labor Day and to celebrate Sister's birthday, then came home for more time with C. We fell into the routine of all things fall – football season, Sunday School, Wednesday night church stuff, choir, soccer – and the month flew by.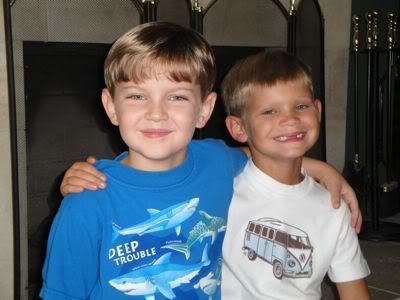 October – I was sort of weird about my birthday this year – it felt like a turning point and I didn't really have a mind to turn. Plus, I had this dream in my head of being with all my friends and family on my birthday, and for about sixteen different reasons, it didn't happen. I was a little sad about that. BUT, my birthday ended up being great. Loved it.
November – We celebrated my brother's birthday in Memphis at a beee-yooo-teeee-ful party that Janie put together, and then we drove to Starkville for the State/Ole Miss game and a fun time with my sweet friend Daphne and her family. That day is one of my favorite memories.
December – Christmas night Alex opened an MSU football jersey from my parents. When he saw #24 on the front of it, he screamed, "ANTHONY DIXON! I LOVE ANTHONY DIXON!"
That's a boy in touch with his football heritage, my friends.
All that to say: it was a great year even if it wasn't always an easy year. I've been reminded over and over again that people are God's greatest earthly gift to us, and He is so gracious to put just the right people in our lives at just the right times.
I am so thankful for each one of y'all – you have added something special to every single day of 2009, and our family is better for it.
Happy New Year!