There's something awfully fun about anticipating Christmas with a six year-old in the house. For the last few days our little guy has been WIDE OPEN, and he has jumped non-stop. Jumped down the aisles at the grocery store. Jumped down the hallway. Jumped down the driveway. Jumped from couch to couch at his friend AC's house.
You might say that he's beside himself with excitement.
Earlier tonight I was watching Alex put a couple of presents under our Christmas tree, and I had a flashback to his first Christmas. I remember how hard he worked to get wrapping paper to cooperate.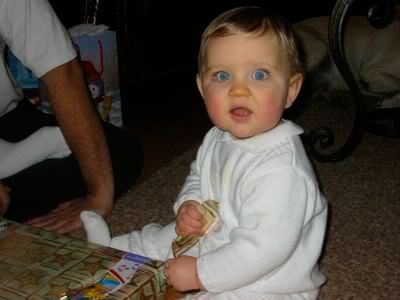 I remember how sweet he was.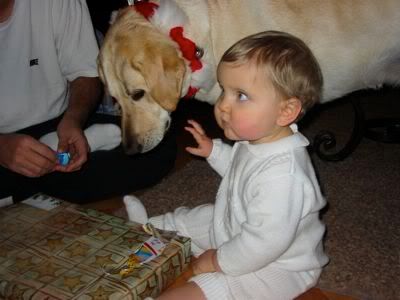 And how happy he was. OH, THE HAPPY.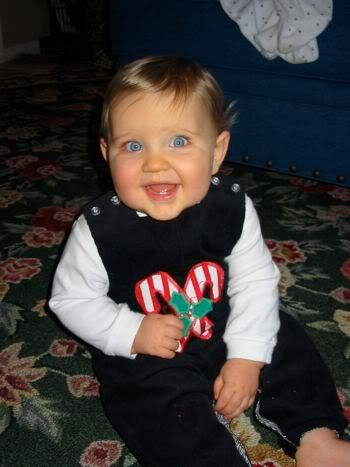 He's a few feet taller now, and unlike that first Christmas, he only sits still for five to eight seconds a day. He unwraps gifts at lightning speed. He also wouldn't stand for his mama dressing him in a one-piece black corduroy ensemble with candy canes appliqued on the front.
But you know what?
Even though he's a little more rough and tumble these days, he's still so sweet.
And he's still so happy. OH, THE HAPPY.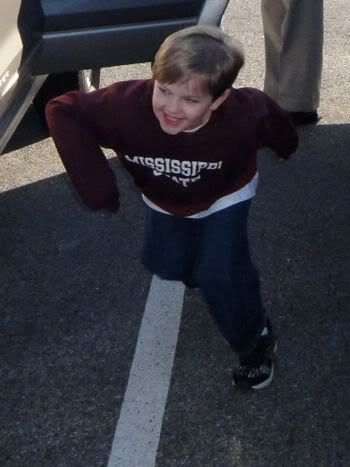 And there's still nothing more fun than being his mama – Christmastime or anytime.
Merry Christmas, Boo!