Well, I have started re-painting the cabinets that I started re-painting last week. And I can't help but feel that the second color is much more soothing and a lot less HEY! IS THIS WHERE MARDI GRAS HAPPENS? than the first. Hopefully I'll finish covering up all the green on Monday, and I will definitely take some pictures when I do.
Not that I haven't worn y'all slap out with all my cabinet drama already.
We've also replaced our dead refrigerator with a new one, and once the delivery guys installed it yesterday morning and carried off our old one, the three of us sat in the kitchen for a few minutes and stared at our new appliance friend.
It was tricky to find one that fit in the allotted space since our house was built in the 70s – a simpler time when things like French door refrigerators were non-existent – so when we finally ran across one that wouldn't block the entrance to our dining room, we were all over it. It's a lot taller than our other one, and isn't this the most fascinating content you've ever read? A comparison of refrigerators?
Up next: toasters!
Anyway, here are a few things that I've been meaning to mention but haven't because of an overall lack of organization as well as a good measure of forgetfulness. It's a winning combo.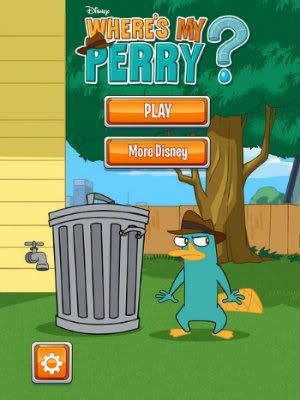 Everybody in our little family absolutely adores this game. I actually finished it last night, and I will probably play through all the levels all over again. I had no idea that the laws of physics could be so much fun.
– The Action Bible: God's Redemptive Story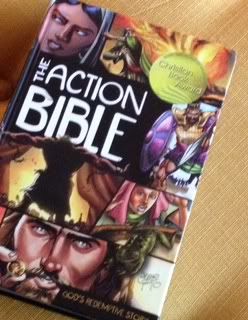 I bought this Bible for our little guy after JMom recommended it to me. I figured that it might be something he would look at from time to time – or something that we'd use to supplement his regular Bible – but he picked it up the day it came in and read it like a novel over the course of a week. Totally captivated by it. If you have a kid who likes superheroes, I bet they'll enjoy this Bible, too.
If you're a Mississippi State fan, you need to check out Cowbell Tales. It's such a neat way to commemorate one of State's most beloved traditions, and you can be a part of it by submitting pictures or stories for the upcoming book.
– The Worst Case Scenario: Amazon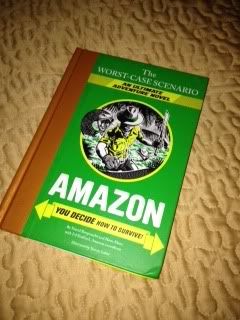 This book has been a big hit in our house. HUGE.
– Strawberry Cake from Joe's Italian
If you live in the Birmingham area and have not yet tried the strawberry cake from Joe's Italian in Alabaster, I have a question for you: WHY? It is beyond delicious. Well worth the drive. The entrees are great, too, but the strawberry cake – well, it is magical.
– Not Crafty. Again.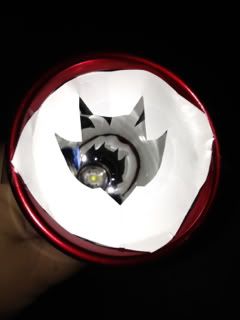 A is really into Batman and wanted a bat signal. I told him to bring me a flashlight, some paper, and some scissors. Then I tried to cut out a shape like what I saw on his Batman cape. It turned out more like a dove signal than a bat signal, but it works like a charm when you shine it on the ceiling. Unfortunately, Doveman isn't really in high demand these days.
– Zaxby's Ice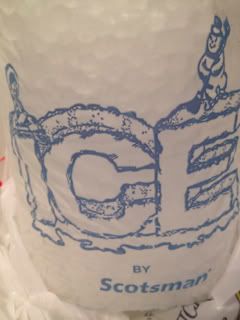 I consider myself a bit of an ice connoisseur, and in my opinion Zaxby's ice is finest ice of our time. I know that's blasphemy to Sonic loyalists, but the Zaxby's ice, while similar in its pellet shape, is a bit bigger and chewier. Perfection. Anyway, did you know that you can buy bags of Zaxby's ice for $1.99? YOU CAN. You can buy it through the drive-thru or in the restaurant (as I have done twice in the last three days). And then you can enjoy said ice in the comfort of your very own home. It's certain to add an exciting new dynamic to your ice consumption.
Hope y'all have a great week!