We are currently on round four of our Christmas / New Year celebrations, and while it's not typical for us to spread out the merriment to the degree that we have this year, it's been fun to wrap up 2012 with different branches of our family. We started with D's side, then huddled on Christmas Day with our little family-o-three, then visited with my parents for a couple of days, and now Sister and Barry are here. My brother, Janie, and their boys are coming to town at the end of the week, and then I expect I will go into some sort of family gathering withdrawal.
That should coincide nicely with my withdrawal from simple carbohydrates.
Suffice it to say that my first goal for 2013 is to PUT DOWN THE BREAD.
It's been fun to hang out and talk and dig through the Steinmart clearance racks over the last four or five days, and it's also been fun to reflect a little bit on the last twelve months. So in the spirit of a New Year's Eve wrap-up, here are some things that I loved (Martha-esque disclaimer: you don't love things! you love people! of course you love people! but sometimes you do really, really like things a lot!) in 2012.
– queso at Escalante's with Melanie, Amanda, and Janelle
– a wonderful dinner with friends in Houston that still makes me teary-eyed when I think about it
– Downton Abbey
– getting my book contract in the mail when some of my lifelong friends were in town for the weekend
– Christy Nockels'
Into the Glorious
album – perfect music at the perfect time
– Fisherman's Corner in Perdido with my people
– Easter at my parents' house
– some unexpected new friendships (and some treasured old friendships, too)
– SEC Baseball Tournament with my boy (the fact that the Bulldogs won the tourney was gravy, really)
– a visit from my friend Annie – and watching her totally win over a room full of high school girls
– weekly phone calls from my sister-in-law Rose – she has been unbelievably supportive with the writing stuff
– John Mayer's
Born and Raised
album
– a quick, laughter-filled trip to Texas this past summer
– my work – I feel like I had some full circle, a-ha moments this past year, and I was reminded again and again that BUILDING RELATIONSHIPS IS SO VERY WORTH IT
– knowing that I have the freedom to be completely myself when I'm with my fellas – I am never more at home than when I am at home
– going through
A Woman's Heart: God's Dwelling Place
with my Bible study group – it was deeply meaningful for so many reasons
– a summer sunset that took my breath away
– Mumford & Sons'
Babel
album
– road trips with Sister – oh, we do love us some Bulldogs
– watching a certain nine year-old grow and change and laugh and learn
– dotMOM – so much fun with such sweet people
– Birmingham – it's the South's best-kept secret, y'all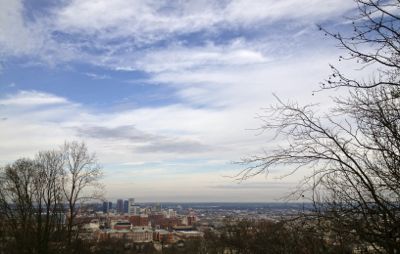 – seeing some young friends in their late teens / early 20s really start to walk in the center of what God's calling them to do
– neighbors – we've got us some good'uns
– readers / commenters in this little corner of the Internet – we've got us some good'uns
– Christmas party at our house – makes me smile whenever I think about it
–
Parenthood
(I'm still watching season three on Netflix, so easy with the spoilers, por favor)
– asparagus – it continues to be my favorite of all the vegetables
– Mrs. Meyer's Iowa Pine countertop spray
– "Grace, grace, God's grace,
grace that will pardon and cleanse within;
grace, grace, God's grace,
grace that is greater than all our sin"
Happy New Year, everybody.
Praying God's richest blessings for each one of you in 2013!