Yesterday we had to say good-bye to a member of our little family.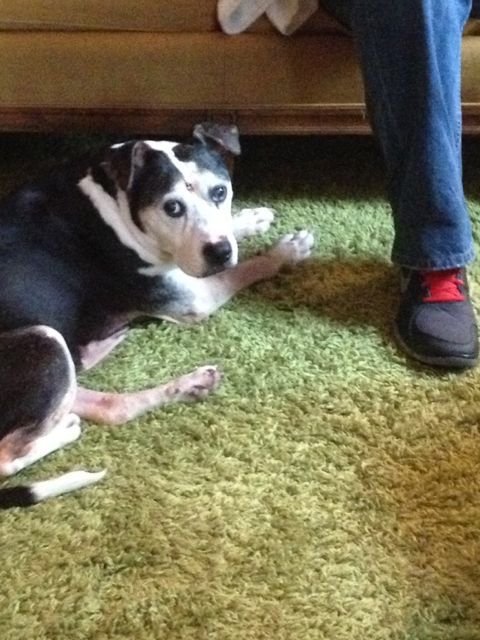 We're not really sure how old Ally was – she found us about fourteen years ago when she decided that our street looked like a fine place to stop and rest awhile – so we always pretended like she was an ageless angel dog. She was gentle, patient, loyal, funny (oh yes ma'am was she ever), and as sweet as she could be.
My husband would tell you that she's one of the best friends he's ever had.
And our little guy would tell you the exact same thing.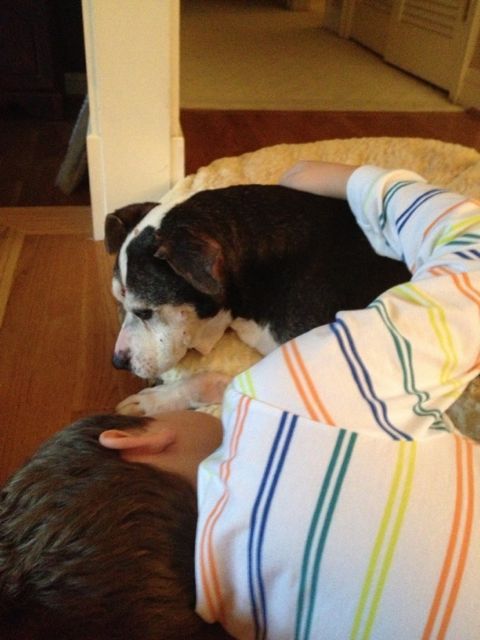 Ally loved chasing a laser pointer, treeing cats (but only in her sleep), curling up on a Costco dog bed, waiting to see what might fall from the kitchen table, riding to school with Alex, indulging in an occasional plain McDonald's cheeseburger, and sleeping in our foyer so that she could keep an eye on the whole house. She also cultivated an impressive appreciation for white bread.
She was the best dog. And from the time she found us until the time she left us, she brought us so much joy.
We will miss her like crazy.