Here are several things that I've been meaning to talk about – all in one convenient little post. Isn't that oh-so-handy?
Right before Christmas I saw about three or four people mention this product online. I made a mental note to try it, but then I got sidetracked by trying to watch all the Parenthood episodes in record time.
A few days ago I finally bought the Erase Paste, and y'all, it is epic. At least it is for a fair-skinned somebody like me. It brightens that troublesome area underneath my eyes better than any concealer I've ever used. I haven't had any trouble with smudges or creasing, but I do wear loose powder on top of my concealer because I don't like for my make-up to look "dewy" (after all, I'm Southern, so if I look "dewy" that generally means that I am burning slap up in the middle of August).
2. David Crowder Band's Give Us Rest
I know. I KNOW. I'm a year late to this particular music party. And when the album was released a year ago, I knew that it was brilliant and memorable and whathaveyou, but it never really caught on with me, probably because I was way too busy being obsessed with the last album by The Fray.
But now? BUT NOW? I cannot quit listening. This album is absolutely beautiful, and it is such a gorgeous account of a life of faith: belief and doubt and struggle and surrender and despair and joy and hope and Hope.
3. These crackers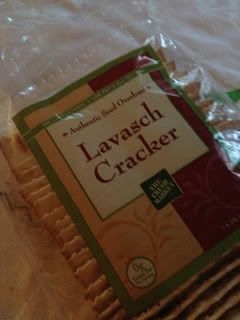 Seriously. They make all the other crackers so jealous. Because THEY'RE THE BEST ONES.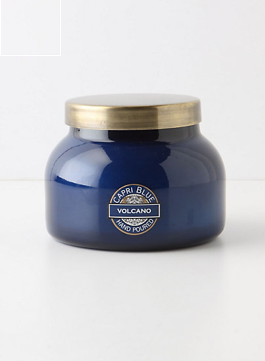 I don't like super-flowery fragrances, so I tend to gravitate toward stuff that is a little more herb-y or citrus-y. This candle falls in that latter category – and in the most mild, lovely, unobtrusive way.
5. This soup recipe
I made this soup last night, and at first I thought, I don't know – it could be a little weird. But it was and is so delicious. We had the leftovers tonight. It's totally hearty (LO, EVEN MY HUSBAND AGREED) but not too heavy or creamy. I will definitely make it again. And you don't even need a crockpot – I made it on the stove in 20 minutes.
Love,
Fancy
(Yes, I know that the whole "Fancy" thing is random.)
(But I was thinking about the Reba McEntire song, and it seemed like the right thing to do.)
(It was my one chance. And I didn't want to let you down.)