This post is sponsored by Initials, inc.
You would think that at some point in my life I would grow immune to the joy of monogrammed items.
I mean, it only stands to reason. I've spent my whole life in the South, so for about four decades I've seen just about every monogrammed possibility: shirts, collars, purses, stationery, luggage, earrings, pendants, dresses, napkins, pillow shams – I could go on and on. Lately there's been a fad around Birmingham where women have monogrammed decals on the back windows of their cars. WE LOVE US SOME INITIALS.
And do you know what? I've pretty much realized that, when it comes to monogrammed stuff, my love is deep, and it is true. So when I look at all the sassy goodness on the Initials, inc. website, my pulse gets all fluttery and my heart goes pitter-patter. It really is too much cuteness for my eye to behold in one sitting.
I just try to pace myself and drink lots of water. After all, I'd hate to overwork myself and get dehydrated while I'm perusing overnight bags.
Because this? THIS? Does me in EVERY. SINGLE. TIME.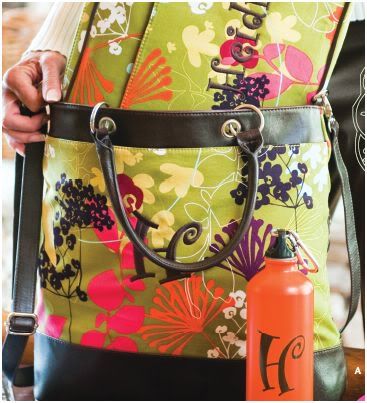 The pattern is called Verbena, and I'm pretty sure that it's my love language.
I'm totally ordering it. I am but a weak vessel who is drawn to the Verbena pattern like a moth to flame.
And there's so much other great stuff – SO much. I mean, just look:
I love stuff like the mongrammed caddies because they make me feel VERY organized even though I'll probably end up storing 92 different things in them. The good news, of course, is that those 92 things will have an absolutely adorable home.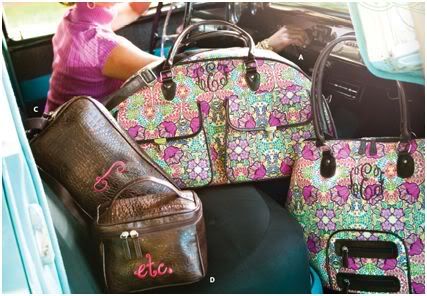 In the words of Rachel Zoe, I DIE for that bag in the center. IT'S EVERYTHING.
Rachel is sometimes prone to overdramatize.
I CAN'T EVEN BEGIN TO RELATE.
I especially love all the stuff that Initials, inc. has for kids. They have the most frilly, feminine patterns you can imagine for little girls, and they also have an assortment of patterns and icons for little boys that are age-appropriate and fun.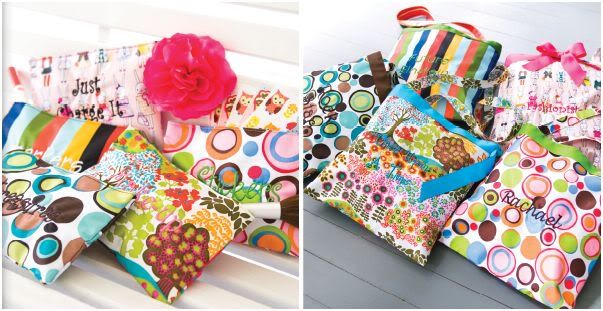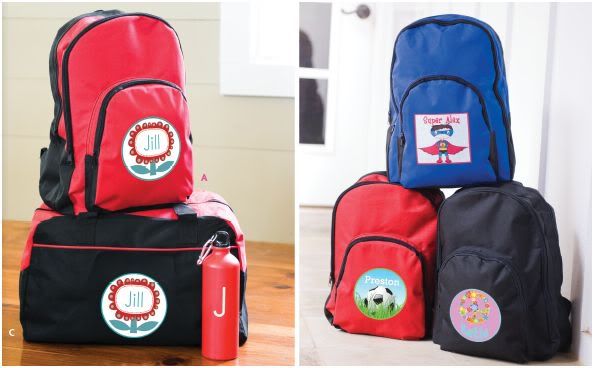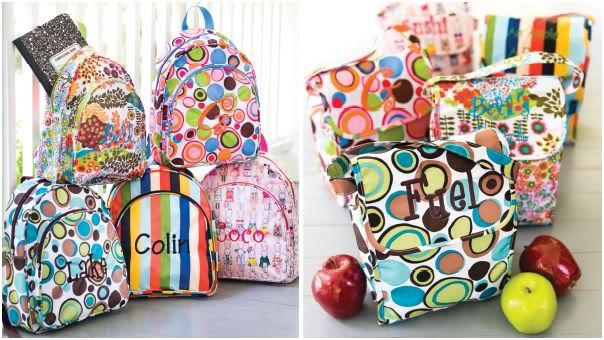 I know. It's almost too much, isn't it?
I'm just as tickled as I can be that I get to give away a $50 gift certificate to Initials, inc.. One lucky winner can use the gift certificate for anything in the Initials, inc. catalog.
If you'd like to enter the giveaway, here's what you need to do:
1. Click over to the Initials, inc. catalog.
2. Look around.
3. Come back here and tell me one thing you'd like to buy with your gift certificate.
4. Only one comment per person, por favor.
5. Please make sure you type your email address correctly.
And if you're interested in earning some free merchandise by having an Initials, inc. party at your house? You can find information about that right here.
This giveaway is now closed.
I'll draw for a winner using random.org on Thursday, September 30th – hope y'all have fun looking at all the monogrammed goodness!