This post is sponsored by Initials, inc.
It probably comes as no surprise that my Southern heritage renders me completely incapable of resisting any product that boasts a monogram.
Seriously. I think it's genetic.
So a couple of weeks ago, when FedEx showed up at my front door with a delivery from Initials, inc., I opened the package and promptly felt a little weak in the knees.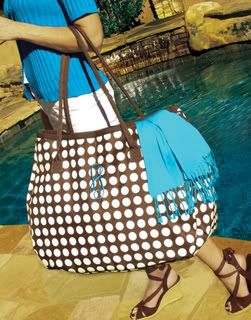 Oh yes. It is SASSY. And it's HUGE. And I've taken it with me the last two times I've gone out of town because it is a near-perfect overnight bag. Or carry-on bag. Or pool bag.
Can you tell that I've pondered all the bag-related possibilities?
And just look at these.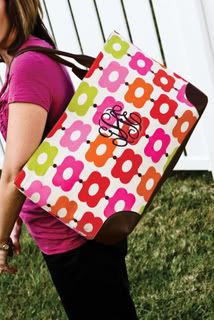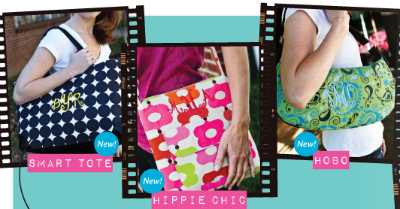 It's like the cute bag mothership is calling me home.
And you'll be happy to know that the monogrammed fun isn't just for mamas; Initials, inc. also has great monogrammed stuff for kids.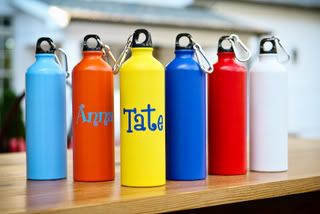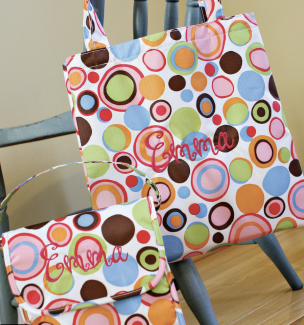 YES. I KNOW.
Needless to say, I'm beyond tickled that I get to give away a $50 gift certificate to Initials, inc. One lucky winner can use the gift certificate for anything in the Initials, inc. catalog.
If you'd like to enter the giveaway, here's the drill:
1. Click over to the Initials, inc. catalog.
2. Look around.
3. Come back here and tell me one thing you'd like to buy with your gift certificate.
4. Only one comment per person, por favor.
5. Please make sure you type your email address correctly.
And if you're interested in earning some free merchandise by having an Initials, inc. party at your house? You can find information about that right here.
I'll draw for a winner using random.org on Monday, March 29th – hope y'all have fun looking at all the monogrammed goodness!
This giveaway is now closed – I'll announce the winner on Wednesday, March 31st!