This post is sponsored by Lands' End.
The weather in Alabama doesn't typically merit a big fluffy winter coat. I mean, it gets chilly from time to time, and we're pretty familiar with freezing temperatures, but since we don't get a lot of snow and ice, we can usually make do by layering. A turtleneck and a really good fleece go a very long way indeed.
But.
For the last two years, it's snowed. And do you know what kids like to do when it snows? They like to play in it. And since I haven't bought a winter coat for our little man the last couple of years (after all, why would he need one?), I've bundled him up in layer upon layer upon layer. He fared just fine, but after the super-brisk temperatures and the non-stop drizzle this past winter, I vowed and declared that he'd have a mighty fine coat this winter, oh bless his heart. It's time.
And last week this little treasure arrived.
(Don't worry. The fur is detachable.)
(I'm well aware that we don't live in the Arctic tundra.)
(And in the interest of full disclosure: Lands' End asked if they could send me the coat. I said yes, and then I asked them if I could give one away. They were kind enough to agree.)
Because I'm not usually in the market for winter coats, I had no idea that Lands' End had such a huge selection. They have coats for toddlers, little kids and big kids, and while I can't speak for everyone's kids, I can tell you that my little man thinks that his coat is THE COOLEST THING EVER.
(Oh, the zippers!)
(And the secret pockets!)
(And the awesome colors!)
There are a couple of very practical things that I like about Alex's coat. The sleeves are called Grow-A-Long sleeves, and they'll extend an extra inch and a half as his arms get longer (just FYI: I ordered one size bigger than he actually needs right now; I plan to get every bit of wear out of this coat that we possibly can). It's also windproof and waterproof, qualities that I imagine will be a plus when he's turned himself into a human sled the next time we get some snow.
And regardless of what the winters are like in your neck of the woods, there are all sorts of great-looking, super-practical options at Lands' End to keep your kids warm this winter.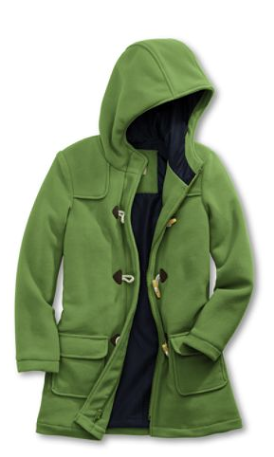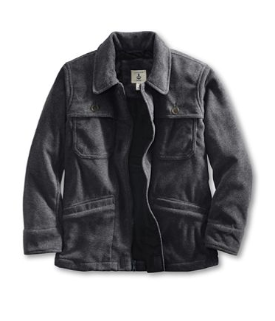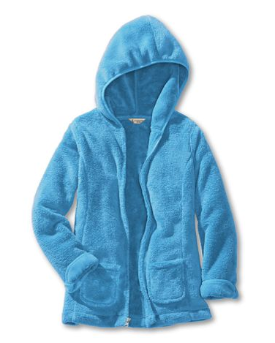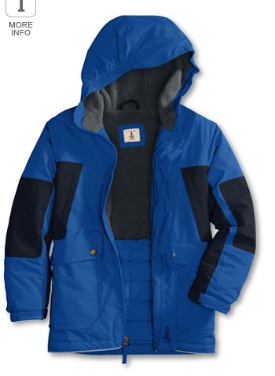 Thanks to Lands' End, I'm giving away the kids' coat of your choice to one lucky winner, and it's super-easy to enter. All you have to do is check out the coats for boys and/or the coats for girls. Leave a comment telling me which kids' coat you think you would like to order (make sure your email address is correct), and you'll be entered to win.
This giveaway will remain open until Monday, November 22, at which point I'll draw for one winner using random.org.
Thanks in advance for your participation, everybody!