Last week Sister and I stayed at Mama and Daddy's house for four nights.
When we left their house Sunday afternoon, Mama left with us – and she has been at my house for three nights.
This is what the back of my car looked like Sunday afternoon right before we left Mama's house.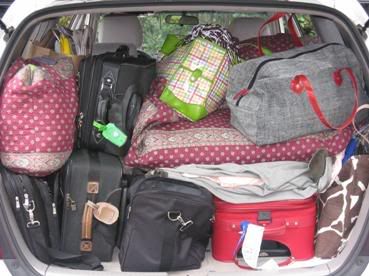 I BELIEVE WE HAVE A PROBLEM WITH THE OVERPACKING.
Please tell me your cars looked like this, too.
Please?