A few months ago David told me about an online trend called unboxing. Initially I thought maybe unboxing was some new "go green" movement that encouraged people to give a gift without first putting it in a box (which would be a super-fun conversation to have with Martha, by the way, because she would think that not putting a gift in box is crazy! that's just crazy! why would someone do such a thing? and what about the wrapping paper? the wrapping paper wouldn't look nearly as good! not to mention the bow!), but that's not what he was talking about at all.
Because as it turns out, unboxing is when people, some of whom might be classifed as a smidge geeky (and I mean that in the MOST POSITIVE SENSE OF THE WORD, OH YES I DO) take pictures (or video) to document the process of removing a new piece of electronic equipment from its box.
And then they post those pictures to their blogs.
Don't believe me? Consult Ye Olde Google.
I've thought a good bit about this whole unboxing phenomenon for the last couple of weeks, and after trying my best to understand it, I've decided that it has to be a mostly-guy thing. Because from my decidedly female perspective, the process of unboxing, say, a new camcorder or a new cell phone is as far up on the thrill-o-meter as watching a two-day marathon of Hardcastle & McCormick or being forced to listen to a monotone lecture on car maintenance and repair.
But guys are different about that kind of stuff. I know this because my husband still has the boxes for every video game console he has ever purchased, including each individual piece of styrofoam that surrounded the actual console as well as the cellophane that was wrapped around the instruction manuals AND the twisties that corralled all the cords.
And do you know what? I'm sure that hanging on to all those boxes is completely worth it in the long run, because if someone walked in our house right now and said, "Quick! In order to diffuse a bomb that's right outside your door, you have to pack up your Xbox so that it looks exactly like it did the very first time you opened the box," MY HUSBAND COULD TOTALLY DO THAT, Y'ALL.
It's no wonder that I feel so incredibly safe here. As I'm sure you can imagine.
Well.
This morning I opened up the pantry and spotted an item that I picked up at the grocery store yesterday. And when I saw that item and realized that it was still unopened, I thought, This, THIS is worthy of unboxing documentation. Forget the electronic stuff. This is WAY better.
And so I grabbed the camera and got busy.
You may want to take some deep, cleansing breaths to prepare yourself for what you're about to see.
It is very special.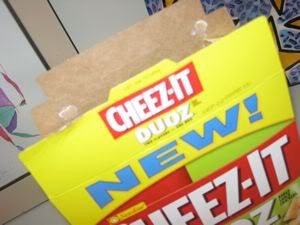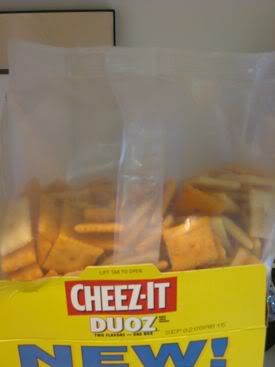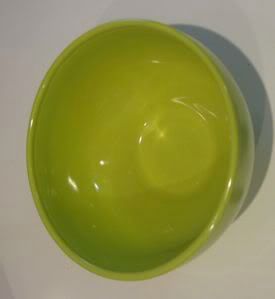 Breathtaking, isn't it?
I suspected you would agree.