One of Alex's favorite people in the whole wide world is his friend AC. They've been big buddies for, well, their whole lives.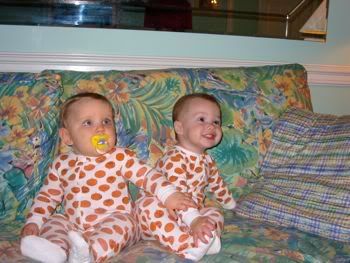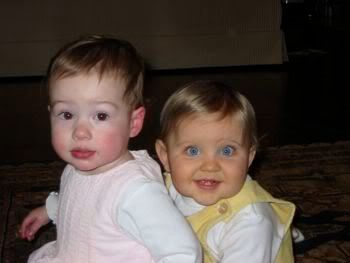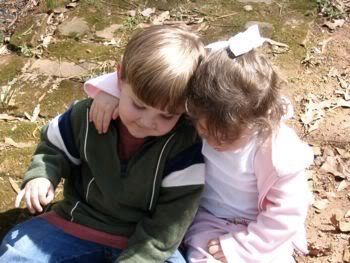 See what I mean?
They started school together a couple of years ago, and my sweet friend NK (AC's mama) and I took them out for Mexican food to celebrate their first day.
We did the same thing last year, and I remember thinking that they looked so old. So grown-up.
Which is why I nearly wept when I looked at the pictures I took of them today.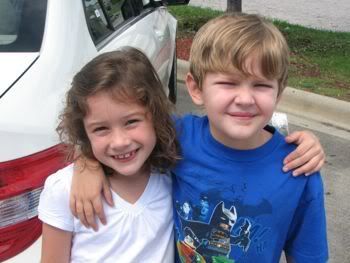 They're getting so big.
Here they are with AC's adorable little sister, who cannot possibly be three years old – it seems like she was born just a couple of months ago.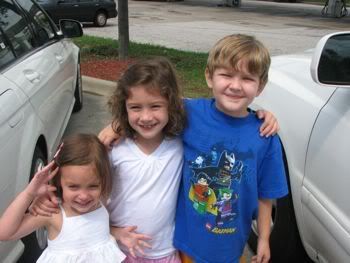 CLEARLY THE TIME IS NOT STOPPING.
Since Alex's and AC's schedules keep them at school a little longer this year, NK and I couldn't take them out for back-to-school lunch. So we took them out for a back-to-school afternoon snack at Krispy Kreme instead.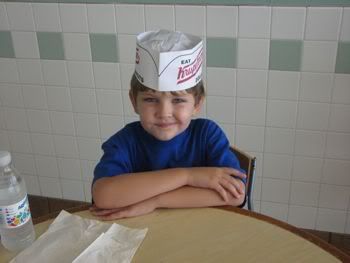 By the way, Alex thinks that any tradition that involves a celebratory donut is SOLID GOLD AWESOME.
And when I asked him if he had a good first day of school, he said, "Oh. It was SO good, Mama."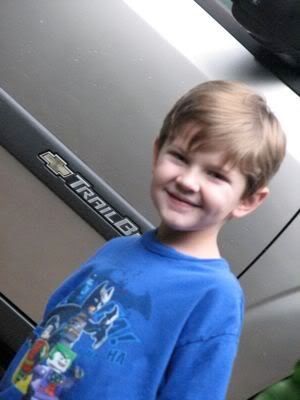 Happy first day of school, little man. We love you so much!