The second half of last week felt like a big ole chop block. And when tough times hit, I start looking for the happy wherever I can find it. It makes the not-so-happy a little more bearable.
Here are a few things that made me smile.
1. Liz Lemon singing on 30 Rock – "And a man shall leave his mother / And a woman needs her bones…."
2. Matt Damon on 30 Rock – He was, in a word, delightful.
3. Flowers – Our hydrangeas are starting to bloom, and they're gorgeous.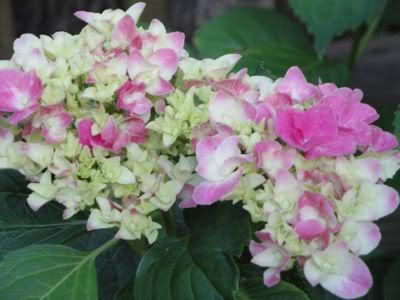 4. End of the school year – It's time, y'all.
5. "I Dreamed A Dream" on Glee – Oh my word it's beautiful.
6. The Bachelorette starts tonight. LISTEN – I KNOW. I KNOW. But it's Ali and I thought she was DARLIN' PLUS on the last one and I can't wait to watch.
7. Alex's end-of-season soccer party – Such a fun time celebrating his great coaches and teammates. Loved it.
8. Jimmy Needham's "Moving to Zion" – I bought this last week, and SWEET MERCY it's a good'un.
9. Going to a bridal tea – I have no idea why, but there's something very comforting about visiting with friends and eating cucumber sandwiches and drinking sherbet punch.
10. Royal Apothic High Tea candle – This was a gift from some girls who mean a whole bunch to me, and the scent is mellow and comforting and lovely.
What about you? What are some little things that have brightened your days lately?