All righty. I have closed the comments. I have consulted random.org. I have eaten two Reese's Miniatures in the last 30 minutes.
But that's really neither here nor there.
Anyway, WE HAVE A WINNER for the Christmas mailbox arrangement from AKT Designs.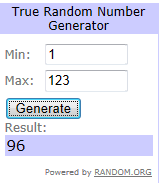 And the winner is…

Congratulations, Stephanie! You should find an email in your inbox with further instructions.
That last line made it sound like I'm about to send Stephanie on a secret mission.
I assure you that is not the case.
Thanks for the great response, y'all – and if you ever find yourself in need of a talented, reasonably priced, totally relaxed but super-creative floral designer, Alison is your girl.
Hope y'all have had a great day!
Edited to add: Stephanie and I emailed last night, and as it turns out she doesn't live in the Birmingham area. She graciously suggested that I should select another winner who's local, so the NEW winner is…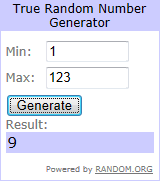 Congratulations, Lisa! I'm about to send you an email.