…I hit "publish" before I meant to hit "publish." Which is why the previous post is composed of three sentence fragments and THE END.
Listen. This blog stuff is tricky. I've only been at it 7 1/2 years. Clearly I still haven't quite made my way around the learning curve.
Anyway, I wanted to post a more, um, comprehensive list of recent favorites, so I think I'll try again.
– A couple of months ago I started using Pureology Colour Stylist Root Lift, and y'all, it is a wonder. I have such fine hair, and a little bit of this stuff makes a world of difference, especially in the crown area. I'm crazy about this product…I even hauled it to the beach last week, even though we all know that there is no reasoning with beach hair.
– Emily's post – for alcoholics and the people who love them: hope on Good Friday – is tender, vulnerable, and hopeful. Such a sweet reminder that things don't have to be the way they've always been.
– I nodded my head all the way through Shaun's latest post, especially this part: "I tell him he matters. I read him the words. I tell him he's not defined by opinions or failures, intellect or talent. I tell him Jesus hung on a tree so he doesn't have to. I tell him about grace. I tell him he's loved – unshakably unbreakably forever loved." Some mighty timely words, at least for me…and I'm betting for somebody else, too.
– And speaking of timely words – well, THIS. Such great, healthy perspective, especially if you have a tendency to feel like you should be passionate about the same stuff as everybody else.
(Not that I have any experience with that, of course.)
(Ahem.)
– I love free printables.
This is such a pretty free printable for Easter – or for any time of year, really.
– So I know that the website Parents Shouldn't Text is a little, um, colorful every once in awhile, but most of the time it's just plain funny. And this text made me laugh so hard.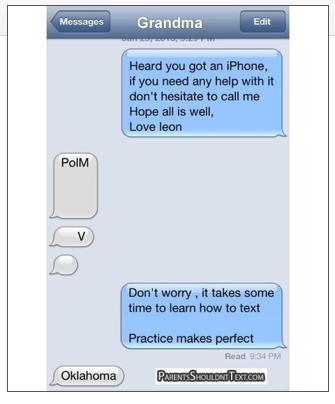 Hope y'all have a wonderful Easter weekend with the people you love most!