The girls and I each had a different kind of microphone for our Q & A session on Saturday.
Shannon had a cordless microphone.
I had a lapel microphone.
And Melanie? She had this kind of microphone.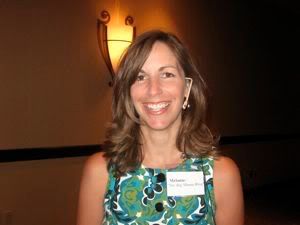 It brought me untold delight.
I kept waiting for her to break out with some choreographed dance moves while she lip-synched some lyrics.
Or at the very least to lead us in an impromptu cardio-funk routine.
But sadly, she forgot to pack her leotard.