Hey.
You know what's handy when you're a blogger?
The letter F.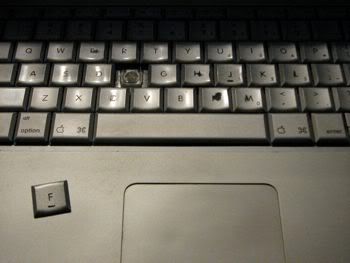 So now I'm going to sit back and wait for a nice man on the Ebay to send me the replacement F that hubby ordered for me.
And I'm getting a new H, too. Because I'm telling you: it may still be semi-attached, but my H is not long for this world.
My keyboard would appreciate your prayers.