Several months ago I received an email from a faithful commenter named Angela, and her email contained a picture that made me laugh out loud. In fact, I've been meaning to tell you about it ever since it arrived in my inbox, but then I got sidetracked, and I'M SORRY, PEOPLE, I AM OBVIOUSLY "RUNNING BEHIND" ON MY "DEADLINES."
Anyway.
Angela went to Japan about three years ago, and a boutique there caught her eye. So she took a picture. And back in the fall, she sent that picture to me.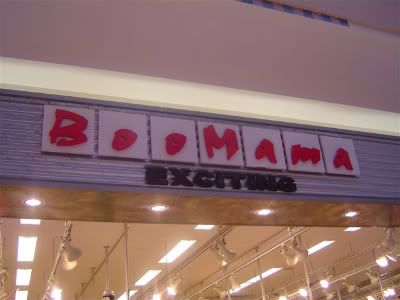 It's been months since I first saw this picture, and even now, I have no words.
No words.
Just deep, abiding joy in the center of my soul.
Edited to add – because I am a sucker for the clarity: I didn't think this had anything to do with me or my silly blog. I just thought the shop name was funny and it made me so happy that someone who reads here took the time to snap a picture. That's all. Now do carry on and have a lovely day.