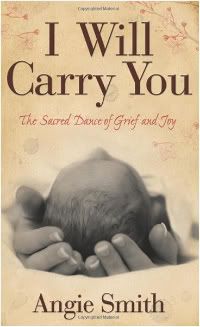 This past Tuesday night I picked up Angie's book and figured I'd read a few pages before I went to bed.
When I finally put the book down, I was on page 129 and couldn't figure out where the time had gone. I loved it immediately. And if you haven't read I Will Carry You yet, know this: you will feel the same way.
I have three copies to share with y'all, and if you'd like to try to win one of them, just click over to my giveaways page.
The giveaway will close this Sunday night, May 2nd.