This past weekend I celebrated my birthday in Houston with eight of my favorite people on earth. My sweet friend Merritt was an incredible hostess to all of us, and even though I can never thank her enough, I will die trying. Because ohmygoodness – she totally outdid herself. Just thinking about the last three days makes me all teary-eyed in the happiest possible way.
But before I talk about All The Fun With Friends, I feel like I need to share a few preliminary facts. Please bear with me as I work through my chronic need to over-explain and wade through far too many unimportant details. I have lived long enough to know that "succinct" isn't really my style.
1) I had never been to Houston before this weekend. I mean, I'd changed planes in Houston, but I'd never spent any time there that didn't involve running up escalators and trying to catch a terminal shuttle.
2) I LOVED HOUSTON. It reminded me of Baton Rouge and Memphis, but it's totally its own thing. And sweet mercy it goes on forever.
3) If I moved to Houston I would gain somewhere between 40 to 50 pounds the first week I was there. This is merely a conservative approximation. Results could vary.
4) And in all seriousness: the food was some of the best I have ever eaten in my life. I couldn't get over it. I HAD NO IDEA.
5) I got home late this afternoon, but please let me assure you that I miss Houston already. In fact, I may ask Houston to be my BFF. I know it seems soon, but I think we forged a lasting bond.
All righty. I'll be back later with pictures and details and stories and much talk of food.
For so many reasons, it was one of my favorite weekends ever.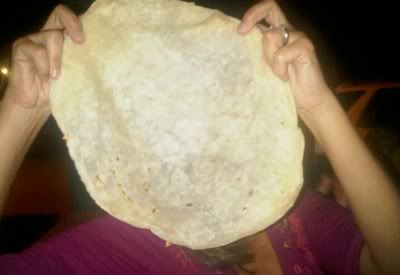 Seriously. What's not to love?