Warning: this post is obnoxiously long. If you're going to read it, I'd suggest grabbing a water and perhaps a light snack before you get started. Feel free to take breaks as needed, and by all means, pace yourself.
A few months ago my friend Merritt suggested that I might benefit from a 40th birthday do-over.
Please don't misunderstand: there was nothing wrong with my 40th birthday. My little family made the day super-special for me, and I enjoyed every bit of it. But way deep down – and I'm not telling you anything that my husband and I haven't discussed a thousand times – that particular birthday really made me miss my high school and college friends. I missed them like crazy, in fact. And when missing-the-friends on the birthday got compounded with missing-the-extended-family on Thanksgiving, Christmas and New Year's (sometimes life doesn't cooperate with my holiday plans), I pretty much hobbled into 2010 carrying a big ole bag of lonely.
If not for the Lord, The Proposal and seasons 1-3 of Friday Night Lights, there's not a bit of telling what would've become of me.
So when Merritt suggested the do-over, I remembered the early 2010 sadness and immediately agreed. I thought it was a FINE idea, and if nothing else it would be a great excuse to get together with some of my closest friends. After a few rounds of emails, we decided that we'd all meet at Merritt's house in Houston the weekend of my 41st birthday. I couldn't wait.
Now I am well-aware that there are times in life when anticipation can overtake all reasonable expectation, but let me tell you: there is no way I could have ever anticipated how much this past weekend was going to mean to me. OH MY WORD YOU HAVE NO IDEA. I mean, being able to hang out with eight people I love with all my heart? And laughing until I hurt? And feeling safe to share the silly stuff and the deep stuff and everything in between? I don't even know how to describe it, but "grateful" would probably be a pretty good starting point.
It was the best. THE BEST.
I flew to Houston late Thursday afternoon and met my friend Daphne, who was on a different flight, at baggage claim. The thing about Daph is that it usually takes us four seconds to start laughing about something, so we laughed as we waited for Daph's luggage, and we laughed when Merritt's hubby (true story: I set up Merritt and S. in college, and they've now been married for approximately seventy-four years) picked us up from the airport, and then we laughed all the way to Merritt's house.
This pattern didn't vary very much over the course of the weekend.
My sweet friend Melissa – who I've known since we took ballet together when we were six – was waiting at Merritt's, and the thing about Melissa is that she is sunshine. It made me teary-eyed to see her and Merritt, and as soon as Daph and I put away our suitcases, the four of us headed to supper. We went to Ruggles Green and had what was probably our most healthy meal of the whole weekend (believe me – once we introduced Mexican food into the equation, the healthy factor went downhill and fast). We had to SCREAM to hear each other because the restaurant was packed and the ceiling was about 20 feet high (and, if the acoustics were any indication, MADE OF TIN), but we still managed to laugh ourselves silly. It was a great kick-off to the weekend.
Friday the rest of the crew rolled into town (we missed you, Liz!): Melanie and her new bangs, Emma Kate, Elise, Tracey and Wendi. The last three were getting to Houston a little later than the rest, so EK, Melanie, Daph and I went to lunch while Merritt tended to some stuff at home. As some of y'all know, Melanie and I have a horrendous track record of finding the absolute worst Mexican food imaginable (huevos rancheros in Atlanta, salsa made of fire in Charlotte, lettuce-y nachos in Perdido – I could go on and on), but after our trip to Escalante in Houston, I can say with great certainty that THE STREAK HAS BEEN BROKEN.
I mean, it's always a good sign when you order guacamole and this happens: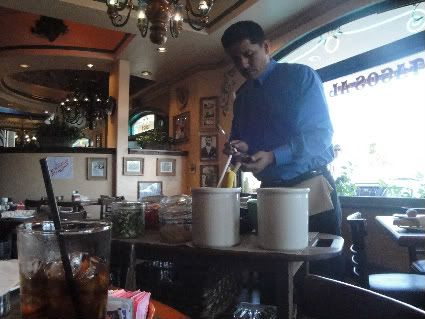 We also shared some nachos, and the steak was divine. DIVINE. I think the marinade must have been made in heaven and then exported to Houston. So good.
And the company wasn't bad, either.

Melanie and her bangs, EK, Daph
I thought over and over about how brave Melanie was to show up for a weekend with a bunch of girls who have known each other since they wore bows in their hair and Battenburg lace collars on their dresses. But let me tell you: she did not miss a beat. She was instantly adored by all, and it made my heart so happy for her to be there. It was also very convenient, because if she hadn't been there we would've had to talk on the phone for at least two hours every night to catch up on everything that happened. It was a lot easier to just lean over and talk to her at the table or in the den or wherever.
Late Friday afternoon Elise, Tracey and Wendi got to Merritt's, and I was so happy to see them because 1) I love them and 2) they CRACK ME UP. Friday night we went to Brio, and here was my view from the end of the table. As Martha would say, they are all just perfectly beautiful. PERFECTLY BEAUTIFUL!

Tracey, Daph, Wendi, Merritt, Melissa, Elise, Mel and her bangs, EK
I should probably take this opportunity to apologize to the patrons of Brio, because y'all, we were loud. LOUD. REALLY LOUD. It wasn't deliberate – it was just the natural outcome of a table full of girls who haven't seen each other in awhile. Oh, it was big fun.
We didn't stay up too late Friday night, and I'm glad because Saturday may have been the most perfect day of my life. Mel, Merritt, Melissa and I got pedicures that morning, and then we all headed over to a place called Beck's Prime Sportatorium to watch the Mississippi State game. Melanie told me that the burgers there were delicious, and SWEET MERCY she wasn't kidding. It was such a great place to watch a football game. The MSU alumni chapter was actually having a little gathering there, and about ten minutes after we sat down, the guy who was Student Association president our senior year at State walked in. I don't think he was expecting to be bombarded by a bunch of people he hadn't seen in a sweet forever (in my defense, we are Facebook friends, so I felt perfectly comfortable SCREAMING HIS NAME ACROSS THE RESTAURANT), and we even got him to join all the State girls for a picture.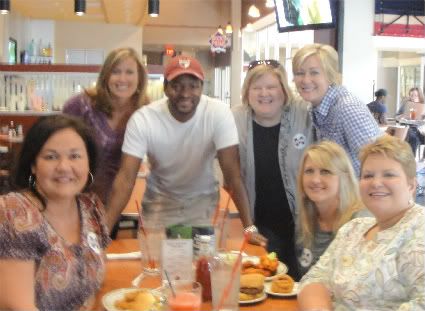 Elise, Wendi, Kelvin our former SA president, me, EK, Tracey, Daph (where's Merritt?)
And the star of the afternoon was this guy: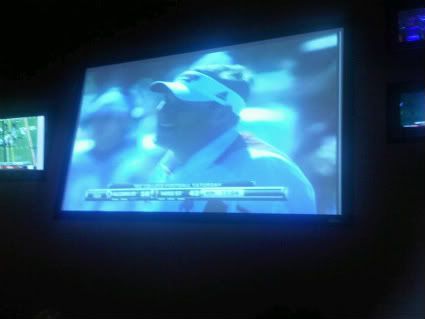 MSU coach Dan Mullen – we don't know him, but we love him to pieces anyway
After lunch we did some fun shopping at DSW (the booties were all the rage there, and we tried on LOTS of them), Nordstrom Rack and Marshall's. We're a diverse shopping bunch because some of us enjoy it and some of us have a low shopping tolerance, but we shared a unified shopping vision on Saturday afternoon. My lone purchase was a $12 pair of flip-flops, but I had a ball just looking at stuff. I wanted a cute pair of wedges for fall, and Melanie found them in Marshall's – but they didn't have my size. A strawberry Crave cupcake cured my disappointment.
And for the record, Crave cupcakes are also made in heaven. Right next to Escalante's steak marinade.
We saved Lupe Tortilla for our Saturday night supper, and it was hands-down one of my favorite nights ever. It was perfect, really. We had to wait a good while for a table, but we kept ourselves occupied by talking non-stop. We even sang a little bit. And when we finally sat down for supper at an outside table on a perfect early fall night, we had an incredible meal. We sang "Total Eclipse of the Heart" (I have no idea why). Merritt and Daph serenaded us with some classic Dixie Chicks (I have no idea why). We re-lived some of our favorite memories. We laughed until we wheezed.
And I treasured every. single. second.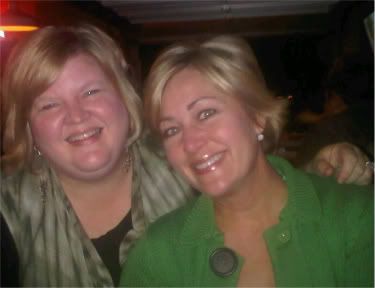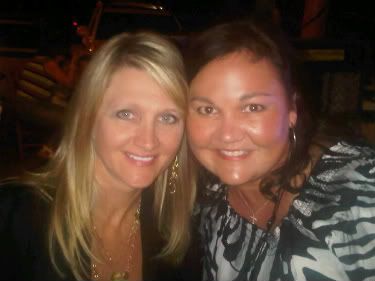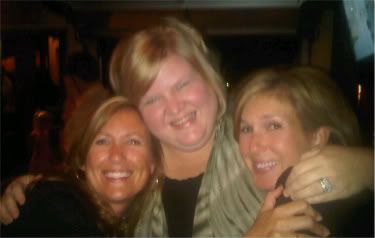 There were several times this past weekend when I looked around at all those sweet faces and marveled at how God not only brought all of us together – He has kept all of us together. It's a wonder, really. And for a hundred different reasons, I'll never forget this past weekend. Just thinking about it makes my heart smile.
The food was wonderful. The weather was great. The shopping was fun.
But the people? The sweet friends?
It probably goes without saying, but I'll say it anyway: they were the very best part of all.