You told me in the comments that I should try the clips.
So I bought the clips. They were on sale. And I had a coupon. So the clips ended up costing me cheap dollars and discounted cents.
Then I re-hung the curtains. I still need to add one more little clip thing to each panel, but that's a minor detail.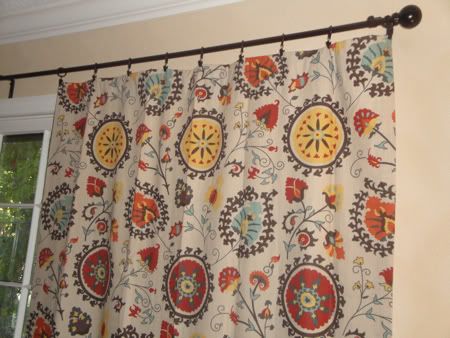 And I am here to tell you: the clips have made all the difference.
I am forever grateful.
And maybe just a little bit obsessed with opening and closing the curtains VERY rapidly.
The end.