One day last week I bought something on Etsy that I just adore.
I first saw it on Pinterest, I think – and it struck me as the perfect little poster for our kitchen/playroom area. It's totally inspirational and only $15. So, you know, SOLD.
And then I saw this Family Rules poster on the same Etsy site.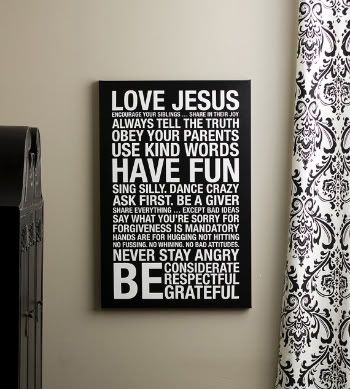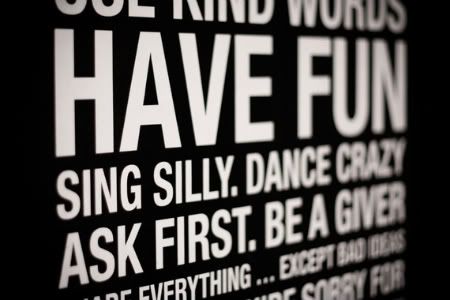 YES.
The very kind owner of AlexanderCreative – the designer of these posters – has graciously offered to give away a Family Rules poster to one of you. The posters come in four colors: black, white, brown or red. I think they're all fantastic.
Just FYI and in the interest of full disclosure: nobody is paying me or sending me free merchandise in exchange for this giveaway. This is just one of those things that I immediately loved – and I thought y'all would love it, too.
So check out the AlexanderCreative Etsy site – and leave a comment if you'd like to win!
This giveaway will close on Monday, August 8th.
This giveaway is now closed.