Commenter #228, Shatcher, is the lucky winner of a Family Rules poster from AlexanderCreative.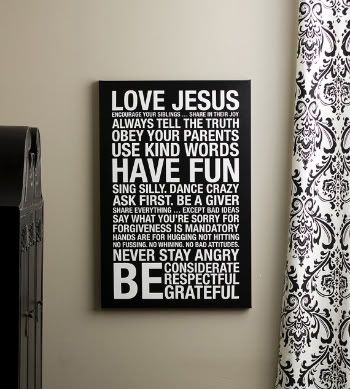 Congratulations!
And if you didn't win, I still have some happy news for you. For the next two days you can get 10% off your order at AlexanderCreative. Just use the coupon code BOOMAMA when you check out of their store. They've added some great new designs in the last week, so be sure to take a look at all their family-related poster fun.
Thanks so much, everybody – y'all made this giveaway a great one!