First.
These will change your life forever.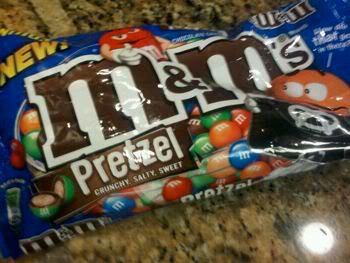 And do you know what? I don't think I'm alone in my assessment. Because this past weekend we wanted to buy a bag of them, but they were all gone at our Walmart. Then we tried Target. But still: SOLD OUT. We finally found some at Walgreens, and I grabbed the bag and clutched it to my chest and TROTTED to the cash register before someone ripped them out of my arms.
Because that would totally happen.
Second.
I've had to say goodbye to a significant member of my summer wardrobe.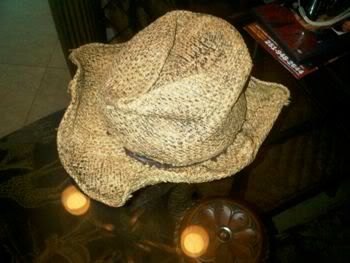 We've had two good summers together. We've frolicked in the Gulf, and we've spent untold hours at the pool. But a couple of weeks ago, when we were at the beach with our family, I kept looking around when we were sitting beside the pool because something just smelled, I don't know, SOUR. And after about an hour and a half of turning up my nose and wondering what the weird odor was, I suddenly realized that OH MY WORD IT'S MY HAT.
I thought about Febrezing it, but then I thought, "No. It's time." Odds are that a Crocodile Dundee-ish hat that cost $10 at Walmart probably wasn't meant to last more than a year anyway. But OH, I did enjoy it. We shared some precious memories. Except for that whole smelling-like-a-neglected-damp-washcloth thing. But other than that we were golden.
Third.
You've probably seen this – especially if you live around an SEC school – but I thought I'd share it in case it hasn't made it to your part of the country yet.
The University of Alabama mailed out season tickets last week.
Here's the ticket for the November 13th game against Mississippi State.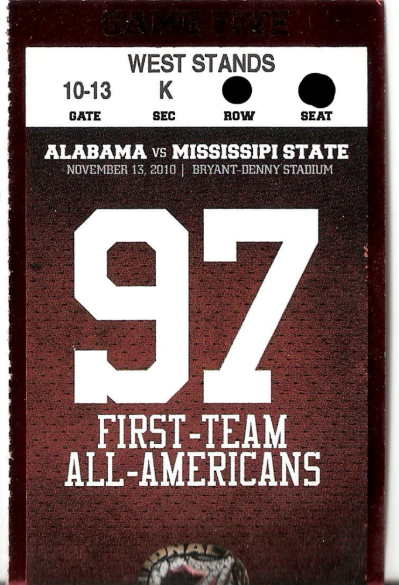 I have a hunch that Bulldogs everywhere will be sporting some special game day t-shirts on November 13th.
"Go 'Dogs- Beat 'Bamma!"
Or we may even come up with one that our friends in Tuscaloosa can wear:
"Rol Tid Rol."
ALL IN GOOD FUN, OF COURSE. Because when you're going up against the defending National Champion, sometimes your only line of defense is to give them a hard time about a spelling error.
Happy Tuesday, y'all!