So one of my favorite bloggy things I've gotten to do over the last couple of years is to host giveaways for Nations Outfitters. Nations is a clothing company that's owned by a family here in Birmingham, and I absolutely love that the clothes are stylish, modest, and age-appropriate for teenagers (and mamas, too). Plus, Nations encourages the people who wear their clothes to serve their communities, and over the last two years that's played out in all sorts of wonderful ways.
Like, for instance, a Habitat project this past summer.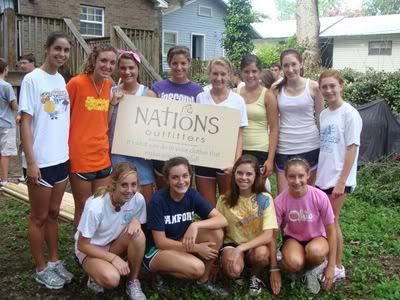 (These are some GREAT kids, y'all.)
(Seriously. They would restore your faith in the American teenager.)
(In fact, if you were around me pretty much any day of the week, you would hear me talk about at least one of these kids with all sorts of complimentary adjectives.)
(I ADORE THEM.)
Given all of that, when Lisa and Genie at Nations asked if I'd like to do another giveaway for a $75 Nations gift certificate, I said yes within about two seconds. Because, well, LOOK.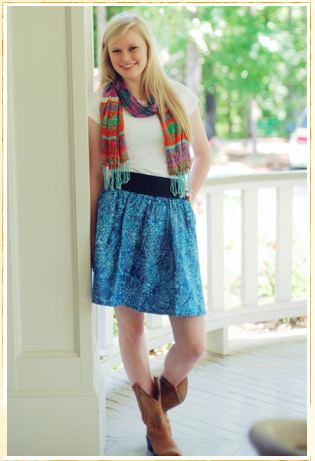 If you'd like to enter to win a $75 gift certificate from Nations Outfitters, just take a look at the Nations Outfitters website, then come back here and leave a comment with the name of the item(s) that you like the most.
And if you'd like up to two additional entries, you can like Nations on Facebook and follow them on Twitter. Just make sure to leave a separate comment for each Facebook like or Twitter follow (all you have to do is say "I liked them on FB" or "I followed on Twitter").
This giveaway will close Friday, September 23. I'll use random.org to choose a winner.
Enjoy, y'all!
p.s. Just FYI: Nobody gave me anything, offered me anything, paid me anything or fried me anything in exchange for this post. I just love what Nations stands for, and I think their clothes are adorable. Hallelujah and the end.