1. Hush.
If you haven't read Angie's latest post, you need to go do that right now. Seriously. It'll be the best gift you give yourself today. Promise.
2. Aveda Phomollient Styling Foam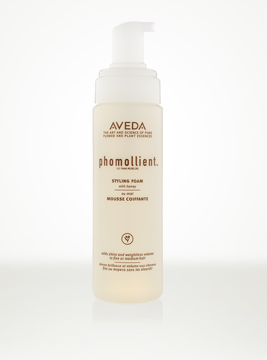 I used to use Phomollient. But for some reason I stopped – probably because the salon where I get my hair cut doesn't carry Aveda products. Recently, though, I re-discovered Phomollient, and in my opinion it is the best product out there for people who have fine hair but want a little extra volume. It's lightweight, it smells great, and it gives me a little lift in the crown area.
I've spent most of my adult life searching for a little volume in the crown area. It's been a bit of a quest.
These folders make me want to organize things. And be very efficient. And walk into a meeting and say, "Let me see if I can find that information for you" while I pull the blue and gold file folder out of my bag and then thumb through a few pieces of paper before I find the document in question and announce, "Oh, here it is – I think this is exactly what you were looking for."
All while looking over my reading glasses, of course.
Even though I don't wear reading glasses.
4. Lands' End Men's Pocket Polo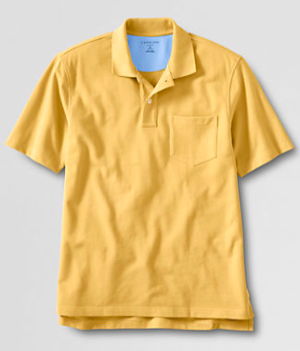 My husband loves these shirts. They don't fade, they hold their shape, and the ends of the collars don't roll. They also don't shrink in the dryer, which is such a plus. Right now the price is a little high (in my opinion), but if you buy 3, you get $15 off. Might be worth checking out if you need some shirts for the men people in your life.
Men people. I'm going to try to use that phrase more often.
I want to go to there.
And I want to have dinner with the Dowager Countess.
And I want to help Mrs. Patmore and Daisy in the kitchen.
And I want to sing a medley with Mary and Edith.
And I want to walk down the staircase wearing a drop-waist dress.
And I want to go to the Servants' Ball.
And I want to visit the refugees with Mrs. Crawley.
And I want to give Anna a big ole hug.
These are my goals.
Granted, my goals are a little tricky since none of the people I just mentioned are, you know, REAL – but you never know. Maybe it'll all work out.
Blind optimism. It's my favorite kind.
Happy Weekend, everybody!