1. Voluspa Goji Tarocco Orange candle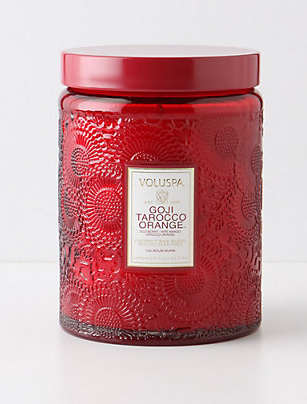 This candle is the hands-down, no question, not-even-a-contest best candle I've ever owned. It's sublime, really – a perfect mixture of floral and citrus with just a hint of spice mixed in. Plus, it makes the whole house smell great, not just the room where it's burning.
2. Udi's Natural Artisan Granola
I like to make my own granola, but lately things have been a little cuckoo and it's just been easier to pick up a bag at the store. The Udi's Original is my favorite store-bought version that I've tried so far. It's not greasy at all, and it's not in big huge chunks, so I don't feel like I'm trying to break open a rock when I eat it. I love the pistachios and bananas chips – oh-so-delicious!
3. Sesmark Rice Thins – Sesame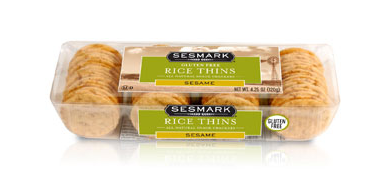 I've been buying these crackers for a couple of years, and I'm still amazed by how great they taste with, well, anything. They're gluten-free, which is a delightful bonus, but mainly they're crispy and tasty and perfect for dipping.
I have tried to be one of those people who keeps a calendar on my computer. I HAVE TRIED. But at the end of the day, I can't shake my love for writing everything out on a calendar. Yes, my phone has a great little calendar app, but I can't use colorful Sharpies on that calendar app. End of story.
After my beloved Blue Dog 12-month desk calendar was (apparently) discontinued, I finally broke down and bought an Erin Condren Life Planner. It's a little pricier than my normal calendars, but if you're patient, you can get a good deal by using a coupon code. All of the designs are great-looking, and I had the best time figuring out how I wanted to personalize my planner cover. Right now you can get 40% off a personalized gift label / life planner combo while supplies last – just use the coupon code ILOVEACOMBO at check-out.
(Nobody from Erin Condren contacted me about mentioning that, by the way.)
(I just saw it in an email from them, so I thought I'd share it.)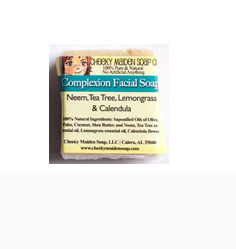 I know that it's a tiny picture, so you'll just have to trust me when I tell you that there is a whole lot of goodness in that little bar of soap. It's 100% natural, smells great (lemongrass & tea tree oil? I believe I will), and it has made my skin very happy indeed. Plus, it's only $2.99. TWO DOLLARS AND NINETY NINE CENTS, PEOPLE.
6. Obagi 5% Vitamin C Serum for Eye Area
One of the great ironies at this stage in my life is that waking up in the mornings and hopping out of bed is easier than it's ever been, but sometimes it takes my eyes a couple of hours to catch up with what my body is doing. I've tried a couple of different eye creams, and while they kept the under-eye area moisturized, they didn't really help with puffiness. But this Obagi Vitamin C Serum is a wonder. I dab it under my eyes after I wash my face in the mornings, and it has helped the skin underneath my eyes so much. There are some stronger percentages of Vitamin C Serum available, but the 5% is perfect for me – doesn't make my skin dry, doesn't cause peeling.
All righty. I need to go light my candle before I wash my face and put Vitamin C under my eyes so that I can eat granola and sesame crackers while I consult my calendar to see what I need to do today.
Or something like that.
Have a great weekend, y'all!