Today about 25 of Mama's friends surprised her with an 80th birthday luncheon. It was such a fun way to celebrate my sweet mama, and I would show you loads of pictures if 90% of the ones I took weren't so blurry. Apparently I was VERY excited about all the festivities and merriment and whathaveyou. #shakyhands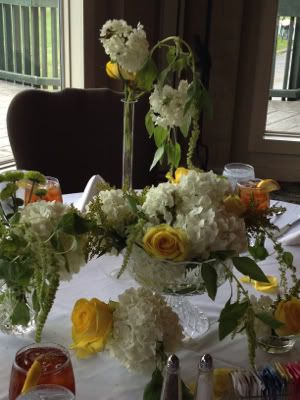 One of the centerpieces
The birthday girl's flowers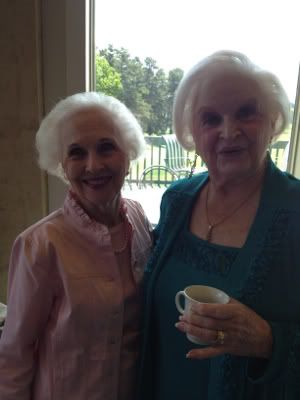 Martha and Mama
Mary Allison and Mama
Some of Mama's friends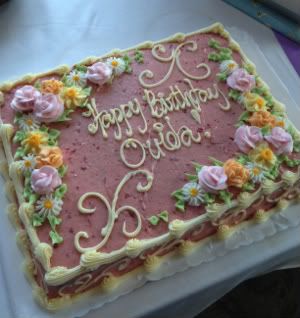 The birthday cake – strawberry cake with strawberry cream cheese icing (thank you, Lord)
And this picture? Is my favorite.
First of all, it's quintessential Mama. Great hair, cute outfit, fresh manicure – I could go on and on. She was still a little shocked from the surprise of it all when I snapped this picture, but she looked so pretty.
And what makes the picture even better is what's going on in the background: Martha, wearing her three-quarter length sleeve jacket, talking ninety to nothing. I have a feeling that she's saying some variation of "Oh! You don't mean! Do you mean it, Jane? You don't mean!" – but I can't be completely sure since I was too busy snapping blurry pictures of party attendees. I consider it my calling.
Happy Birthday, Mama – you are deeply and dearly loved by so many!